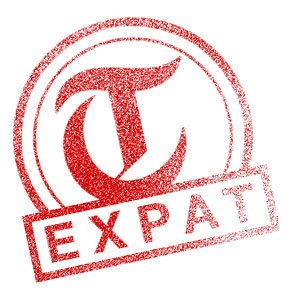 December 13, 2012 | No Comments Yet
Things might be looking up for Dubai's property market if figures released by property website primelocation.com are to be believed. According to the website's chart of the "top property destinations for overseas homes", searches run by UK residents on property in the UAE increased by 47 per cent in the last quarter of 2011, making it compare favourably to destinations such as Spain and Cyprus, which were both down by 15 per cent.>
And, with property experts predicting that prices will recover most this year in quality developments such as Downtown Dubai, the Palm Jumeirah, Arabian Ranches and Emirates Living areas such as the Springs and Meadows, it could be just the right moment to sink some cash into an established community.
But television programmes such as the "Dubai Dreams" episode of ITV's "Homes From Hell", which featured a series of expats whose property investments in the UAE had gone horribly wrong, are still fresh in the minds of many. How can you avoid making the type of mistakes that were so common in the boom years?
Avoid buying off-plan.
We've all learned the pitfalls of that – unless you're absolutely sure of the developer's credentials and track record.
See for yourself.
Visit Dubai and view potential properties in person. Surely the cost of the air ticket is worth it when you consider how much money you stand to lose if it all goes pear-shaped.
Choose a reputable developer (or real estate agent).
Sorry to say it but, yes, there are some fly-by-night companies out there who'll take your money and run. Check credentials, check that the company's registered at the Lands Department or Dubai Real Estate Regulatory Authority (RERA), check that the developer has an escrow account, then check the developer's track record. Are past buildings of good build quality? Are communal areas nicely maintained? Are residents happy?
Find out how big the property really is.
This is important as service charges are usually calculated on the square footage of the property. For villas, find out if the size quoted is the plot size, or the built-up area only. If a 5,000 square-foot house comes with a 15,000 square-foot plot, your service charge will be far higher than the same house with a modest garden. For apartments, the area quoted usually includes balconies, terraces and sometimes even corridor areas outside the apartment. It's possible that the 2,000 square-foot apartment you think you're buying actually has only 1,000 square feet of living space.
Do your due diligence.
Trawl the internet for news stories about the development you're considering. Look for disputes with residents; articles about swimming pools and leisure facilities not being completed; issues about tenants being locked out of buildings; and complaints about super-high chiller charges.
Post questions on expat forums and ask people you know who already live in Dubai. Check the local newspapers online: Emirates 24/7, 7 Days and The National are good sources of property stories.
Find out about any hidden extras
Service charges, which cover maintenance of communal areas such as pools and gyms, landscaping, window-cleaning in apartments and son on, vary massively. Find out how much it is per square foot; whether it's gone up in recent years; whether or not it's currently being subsidised by the developer (and hence could shoot up).
Find out what the government housing fee would be on your property (five per cent of the current rental value). Ask residents, via on online forums if you don't know anyone, what the average water and electricity (DEWA) bill for a similar property would be.
Source: Telegraph Expat – Edition   By annabelkantaria
 Annabel Kantaria is a journalist who moved to Dubai long before most people knew where it was. She doesn't ride a camel to work; has never seen a gold-plated golf buggy and only rarely has pink champagne for breakfast. Follow her on Twitter: @BellaKay
Annabel Kantaria
,
buying property in Dubai
,
expat
,
overseas property
,
tips on buying property in the UAE
No Comments Yet